Open media in modal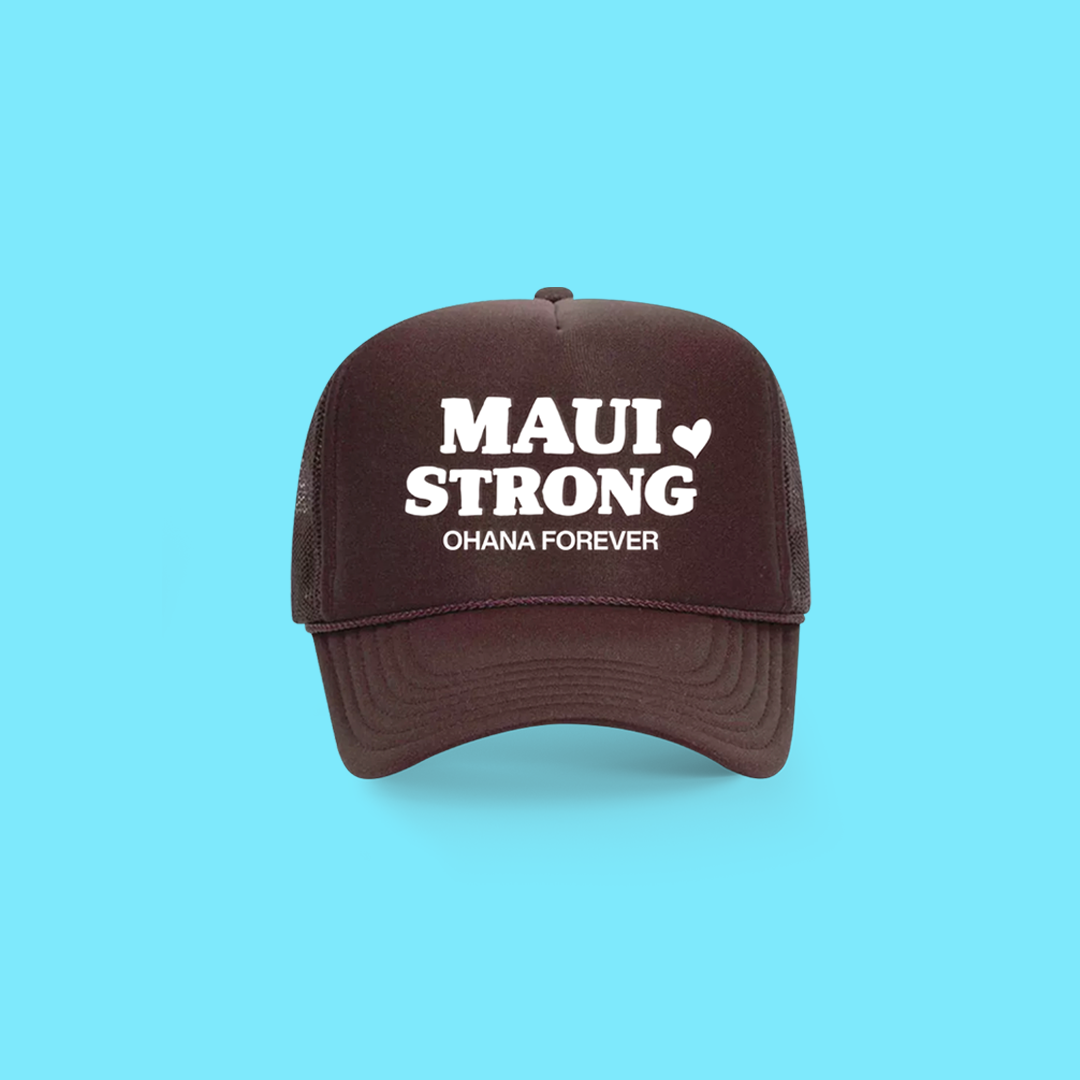 Open media in modal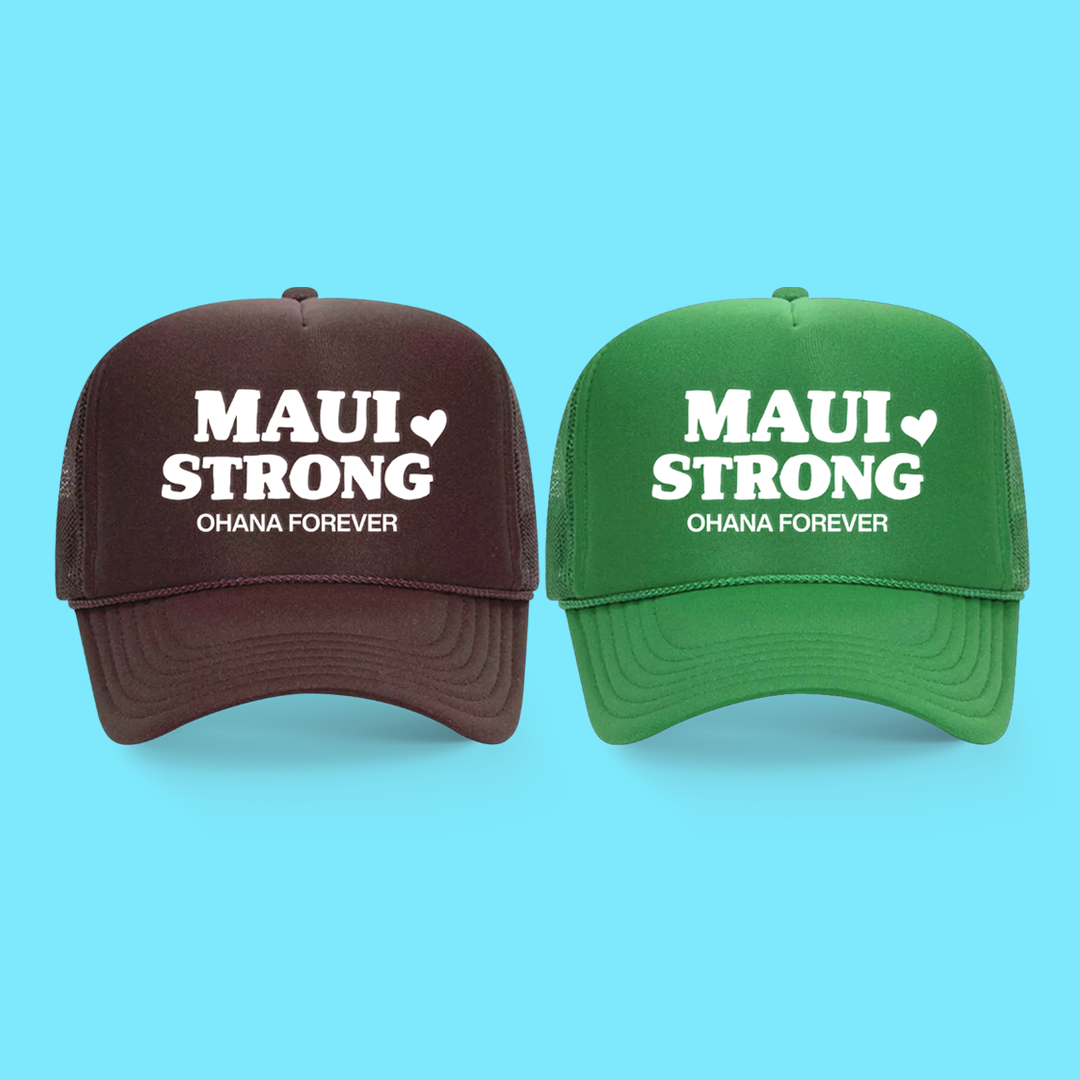 Open media in modal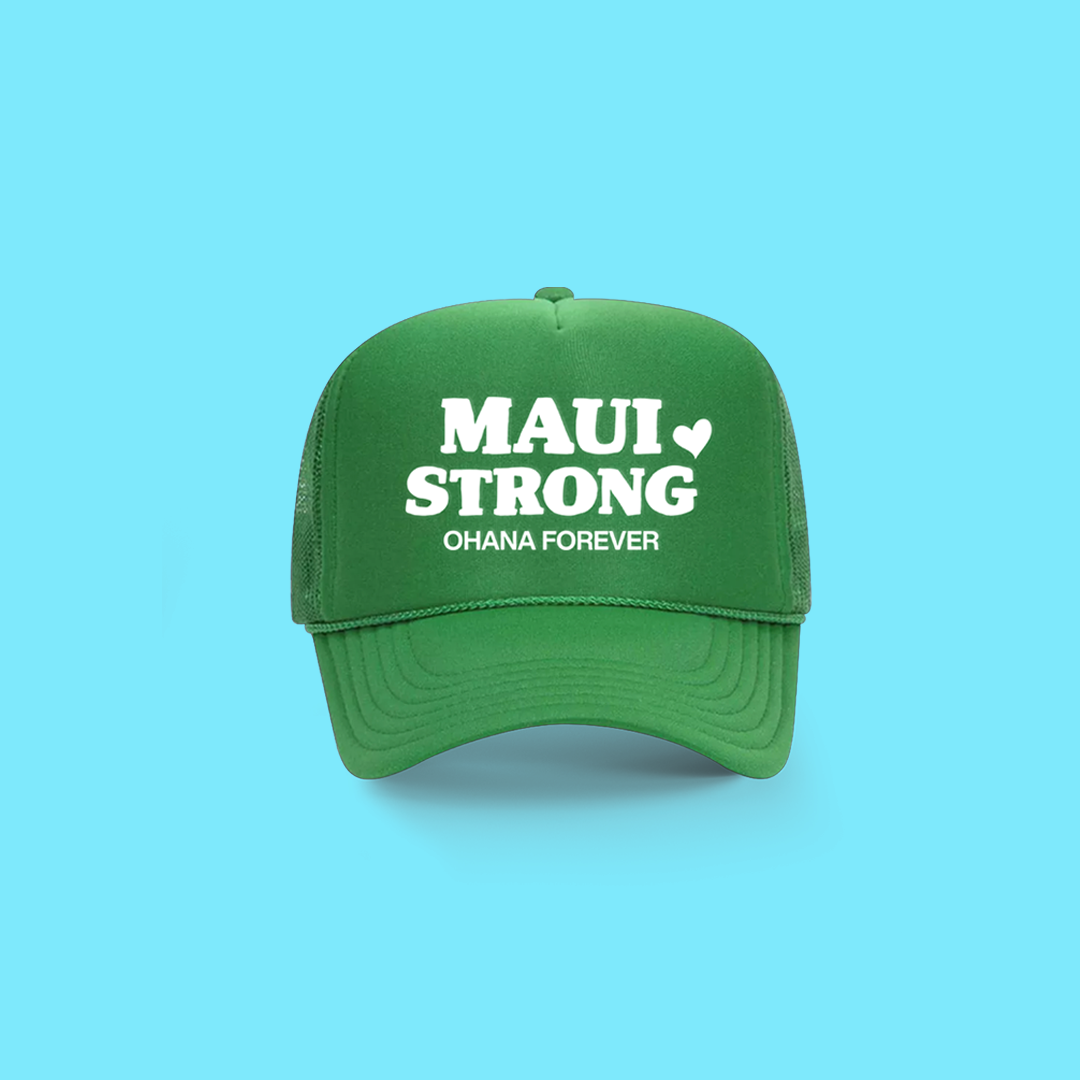 100% of proceeds will be donated to the Public Schools of Hawaii Foundation (PSHF).

The PSHF is partnering with the Hawaii State Department of Education to support the public school communities impacted by the destructive wildfires on Maui.

This is a presale. Please allow up to 3 to 4 weeks for shipping

MAUI STRONG - OHANA FOREVER graphic on front
High Profile 5-panel structured trucker cap

Polyester Front, Polyester Mesh Back, Seamless Foam Front Panel with Lining 


Adjustable snapback closure makes it one size fits most
All orders over $75 will receive a surprise complimentary item.

We're so happy you're here 💞💞💞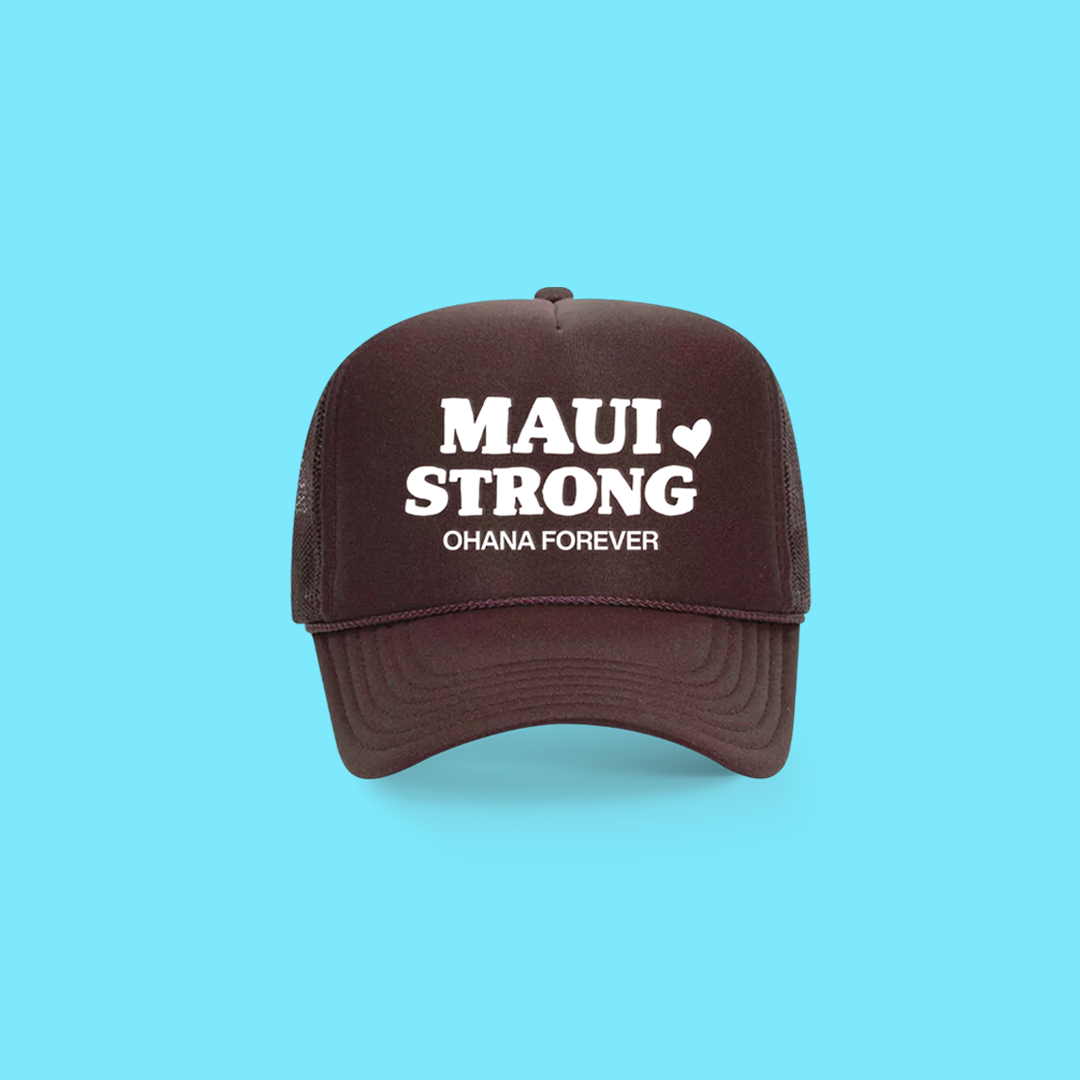 100% of Proceeds will be donated
100% of our Maui Strong - Ohana Forever trucker caps proceeds will be donated to The Public Schools of Hawaii Foundation (PSHF).

The PSHF is partnering with the Hawaii State Department of Education to support the public school communities impacted by the destructive wildfires on Maui.

There's nothing that we can do to take us back to how things were before, but we can try to rebuild as close as possible.

Maui Strong - Ohana Forever.

Support now